Website and UX design is
essential
creative
crucial
humanising
iterating
empowering
revolutionary
game-changing
Website designer / UX specialist
Hey there! Welcome to my website. Prepare yourself for a journey through a small selection of my work in the portfolio section, and get to know a bit about me check it on the about page.
So, what's the deal? I'm not just a web designer, but a bit of a UX expert too. Most of my UX work I conducted at my previous full-time job, but I hope to help many new customers tackle UX problems, along with some fresh, cutting-edge work. I plan on keeping this website packed with new projects as I continue to rock the web world.
I've embraced the freedom of freelancing, living the life of a digital nomad. Talk about a mind-blowing experience!
Enough talking about me. It's time for you to dive into the site and feast your eyes on the awesomeness. Oh, and if you feel the urge to drop a comment, suggestion, or simply reach out and say hi, don't hold back! You can do it right here.
Thanks for stopping by, and let's keep the web magic alive!
Cheers,
Marlou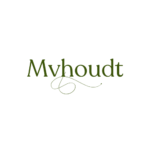 Brittany
Senior Researcher
Marlou is hardworking, professional, and emotionally intelligent and has a great understanding of UX research and applied psychology.
Eltje
Lead Operations & HR
Marlou is a very hard worker. She feels responsible and expects the same from colleagues. She gets her act together, is very meticulous, keeps an overview and communicates quickly and clearly. She thinks ahead and keeps promises. Someone you can rely on and who you would like to have in your team.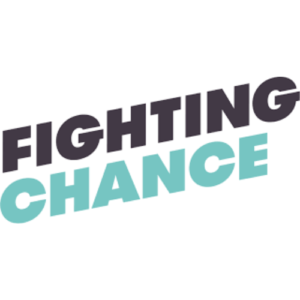 Stephan
Senior Clinical Psychologist
Marlou is studious, hardworking, patient and takes care in her work. She is diligent, timely and creative in the way she works. She helped me to achieve a number of career goals. I had the pleasure of being a student of Marlou's for approximately 3 years (and ongoing). She is an excellent teacher and coach, pitching information at the right level and helping me to get the most out of our sessions. She has a very easy way of connecting and developing a relationship and making you feel comfortable no matter if you are in the same room or on the other side of the world.
Fabian
Senior UX Researcher
Marlou is an exceptional team player. Always calm, flexible whenever possible. Her stress resistance, emotional intelligence and organisational skills allow her to efficiently handle any task thrown her way. Her helpful nature, hardworking attitude, and patience make her a pleasure to work with. Her creativity brings fresh perspectives to the table. Marlou has an easy way of connecting with others, by making sure everyone feels comfortable and at ease. Overall, Marlou would be a great addition to any team.
Leona
Medior UX Researcher
When working Marlou, the word 'crisis' just doesn't exist. It is always nice to have someone in your team that keeps her calm and goes straight to accepting the problem after which she directly gives you a solution. She has a very streetwise and funny direct way of talking, that make Marlou the perfect sparring partner on any project. 👏🏻👏🏻
Yvonne
Owner yvonnevanhoudt.nl
Marlou has picked up my wishes regarding my website very well, thought along extensively and converted it into a beautiful, well-arranged and well-functioning website! Marlou is a versatile talent. Ask her something and it rolls out of her hands. Absolutely recommended!
Auke
Owner ahilbrands.com
Marlou is a talented and creative web designer who always finds a fitting solution. Her approach to design is refreshing and unique. We love collaborating with Marlou for any project, and we'd highly recommend her to take on any web-related work.
Martijn
Owner martijnkatsman.nl
"If you need another website, my daughter makes websites." I just happened to need a website, so I followed mother Yvonne's advice. From the first contact I had a good feeling with Marlou. She is very flexible. I didn't know much about how to best lay out a website and I told Marlou what I liked, and she then started working on it. The result is absolutely stunning. Marlou has creative ideas to make a website as attractive as possible. Contact always runs smoothly. Marlou may live in Bali, but she is always available for questions. She responds quickly and her WiFi works better than mine in Zeeland. If you want a unique website, please contact Marlou.